We cannot...
Predict it...
Prevent it...
Postpone it...
But we can prepare for it...
Get Our FREE "Peace-Of-Mind" kit that can save you thousands on final expense plus you can leave a living legacy and not a nightmare.
What is final expense life insurance?
While most people don't like to talk about end-of-life issues, it is important to plan for them. Expenses associated with death, such as caskets and embalming, can have a substantial financial impact on those you love. Final expense life insurance can help protect loved ones from having to pay these costs out of pocket.
In 2019, AARP said that the average funeral service is over $10,000. In most cases, a basic funeral service will include a memorial, death certificates for the deceased, and housing the remains. In addition to those costs, there are also charges involved for goods and services, such as transportation, preparation and embalming, use of the funeral home, a casket and headstone, a burial plot, grave site, the burial service or alternatively, cremation. There may also be additional costs, such as flowers and the printing of memorial cards.
No Medical Exam
Easy Qualification

Just answer a few simple health questions.
Now you can give your family peace of mind.

Just Complete Form Below and Receive Your "Peace-Of-Mind" Kit.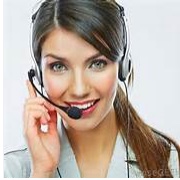 Complete form to receive your kit.
* Privacy Policy: We respect your privacy and
will not sell, share or abuse your information.